Denali Variations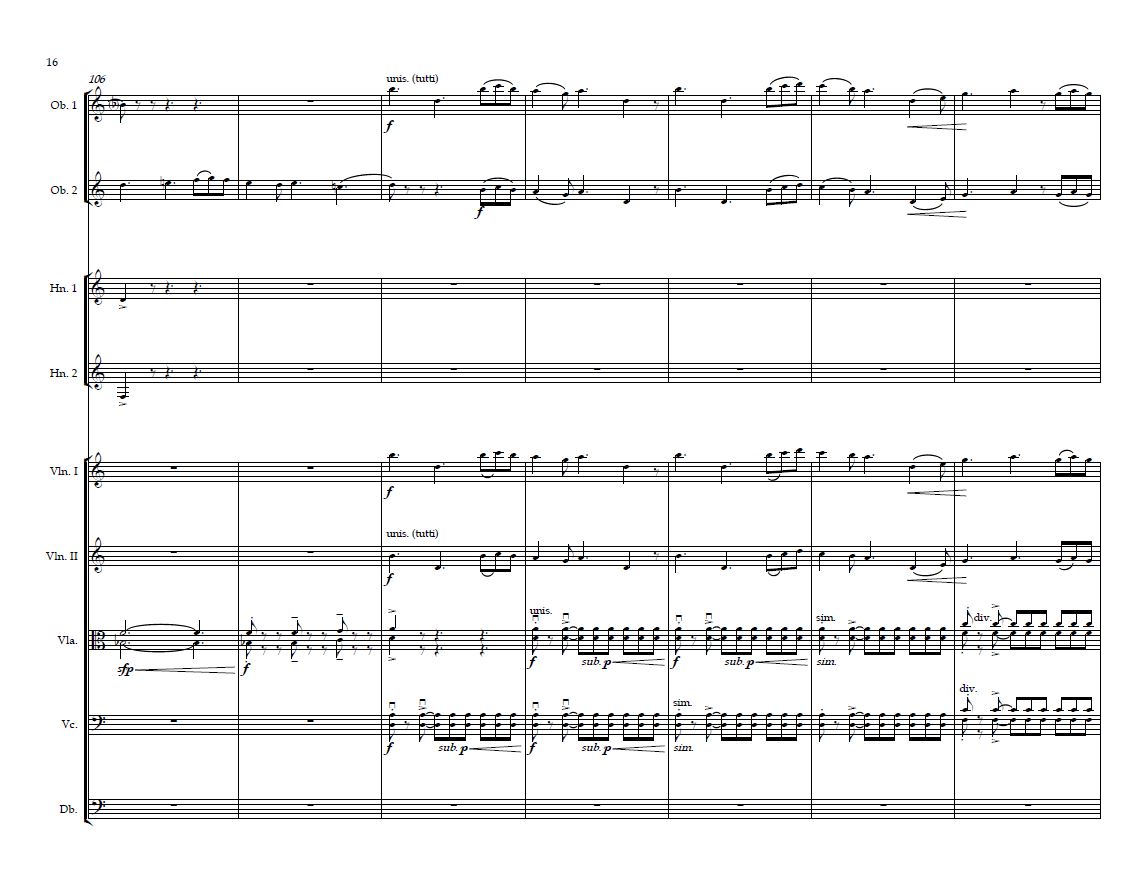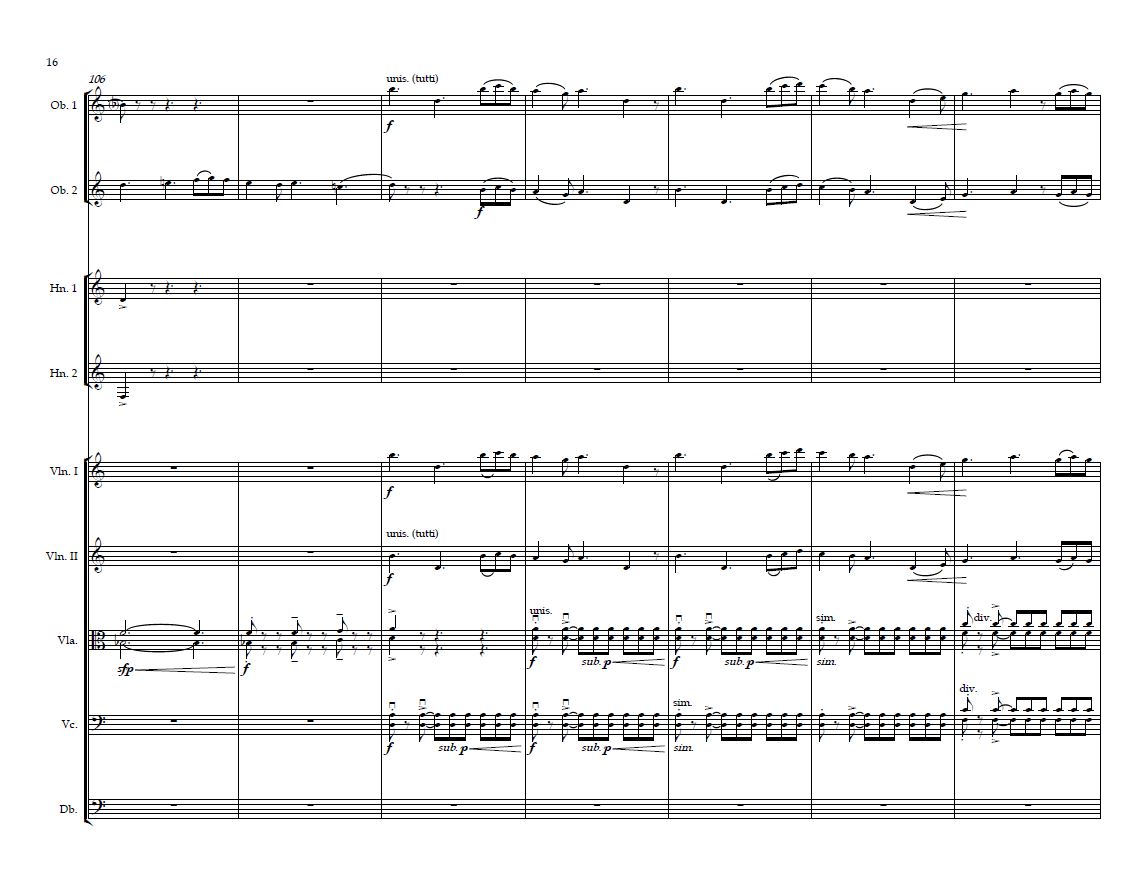 Denali Variations
7.5', for chamber orchestra (2 oboes, 2 horns, strings)
Scored for a somewhat unusual ensemble (see above), Denali Variations is the result of a call for scores by Stephen Lias, who has made a career as a wilderness composer, seeking out Artist-in-Residence programs across the country in national parks and preserves (often the first composer to hold such positions), in addition to teaching at Stephen F. Austin State University in Texas. I had the wonderful opportunity to spend time with Steve over the course of two weeks in the Summer of 2013 as part of the second annual Composing in the Wilderness seminar. CitW is a unique program that draws composers from across the globe to spend time in Denali National Park and Yukon-Charley Rivers National Preserve and write pieces based on their experiences, which are then premiered by members of the Fairbanks Summer Arts Festival faculty. It's an intense but incredibly profound two-week experience, and one that has now been the inspiration for three of my works: The Singing Wilderness (written in Denali and Yukon-Charley), Carrying Fire through Midnight Snow (written on returning to Houston), and Denali Variations.
The work is a theme and variations, divided into five continuous sections: the primary theme, entitled The Distant Mountain, represents the overarching effect Denali has on visitors to the park; it's not always visible, but it is the raison d'être and unifying power of the wilderness that surrounds it. Each of the subsequent three variations depicts a prominent feature of Denali: Teklanika, a tributary that flows through the park; Alpine forget-me-not, the beautiful state flower which grows in Denali's harsh climate; and Dall Sheep, which bound through the hostile terrain. The final variation, Denali, brings us face to face with the mountain itself.
Denali Variations was premiered by the Fairbanks Summer Festival Orchestra, under the direction of Daniel Wiley, in a concert in Denali National Park in the Summer of 2014, a performance from which the above clip is excerpted. A video of the premiere performance can be found on the Look / Listen Page.
Orders of physical copies are priced per copy, including shipping. Physical copies will be shipped USPS First-Class mail.
Orders of PDF files are priced per copy. PDF files will be emailed. Please enter the number of copies you intend to print to calculate the appropriate price.