The Singing Wilderness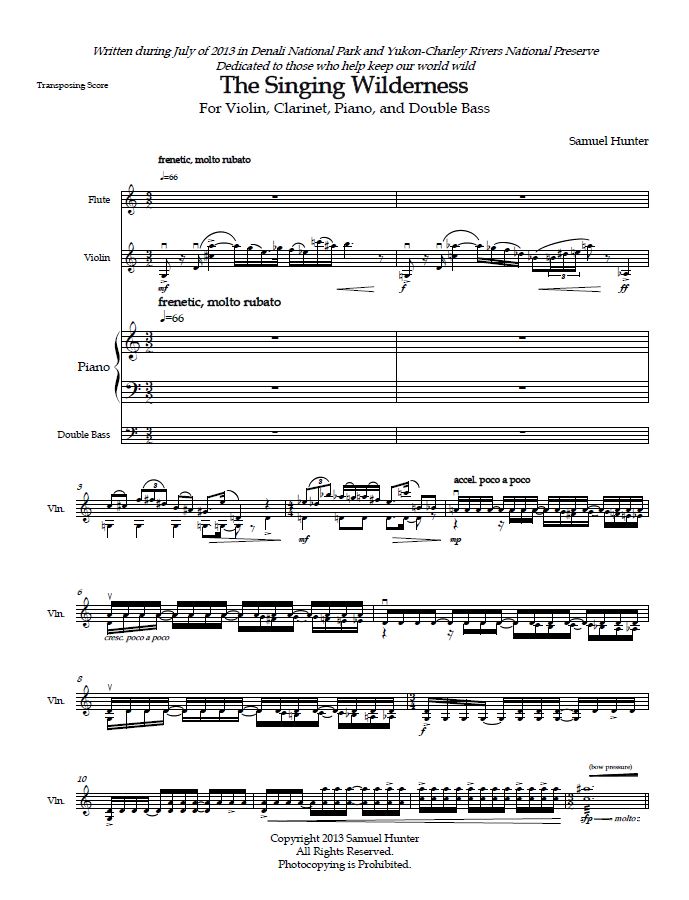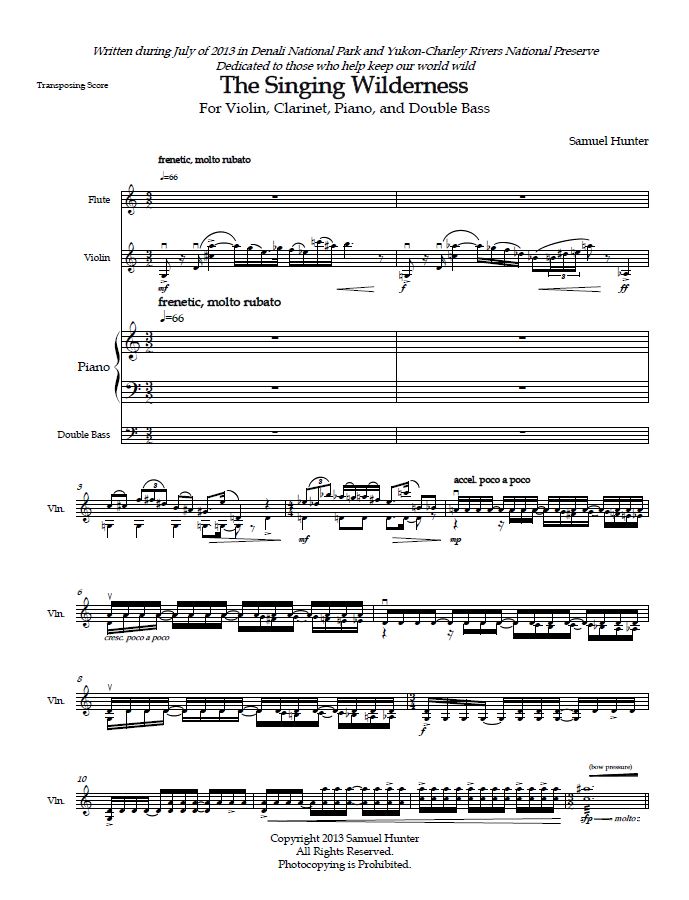 The Singing Wilderness
4.5', for violin, clarinet, double bass, and piano (version for flute instead of clarinet)
The Singing Wilderness is an exploration of the transformation a person can undergo when they choose to experience nature on its own terms, leaving behind (even briefly) the distractions of the 21st Century. The title comes from a book of the same name by Sigurd F. Olson which describes the way in which, once we hear and sense the beauty of unadulterated nature, "speed and turmoil are slowed to the pace of the seasons, and tensions are replaced with calm." This metamorphosis is mirrored in the piece, as the frenetic opening in the violin is interrupted by the calm of thewilderness and the sound of the birds of Denali, inviting the violin to join and sing. Though the violin eventually returns to its opening gesture, it has been changed by its journey, as are we all once we "glimpse the ancient glory and hear the singing wilderness."
The piece was composed during my time in Denali National Park as part of the Composing in the Wilderness seminar, and was premiered by faculty members of the Fairbanks Summer Arts Festival at a performance in Fairbanks on July 23, 2013.
Orders of physical copies are priced per copy, including shipping. Physical copies will be shipped USPS First-Class mail.
Orders of PDF files are priced per copy. PDF files will be emailed. Please enter the number of copies you intend to print to calculate the appropriate price.