Songs from Appalachia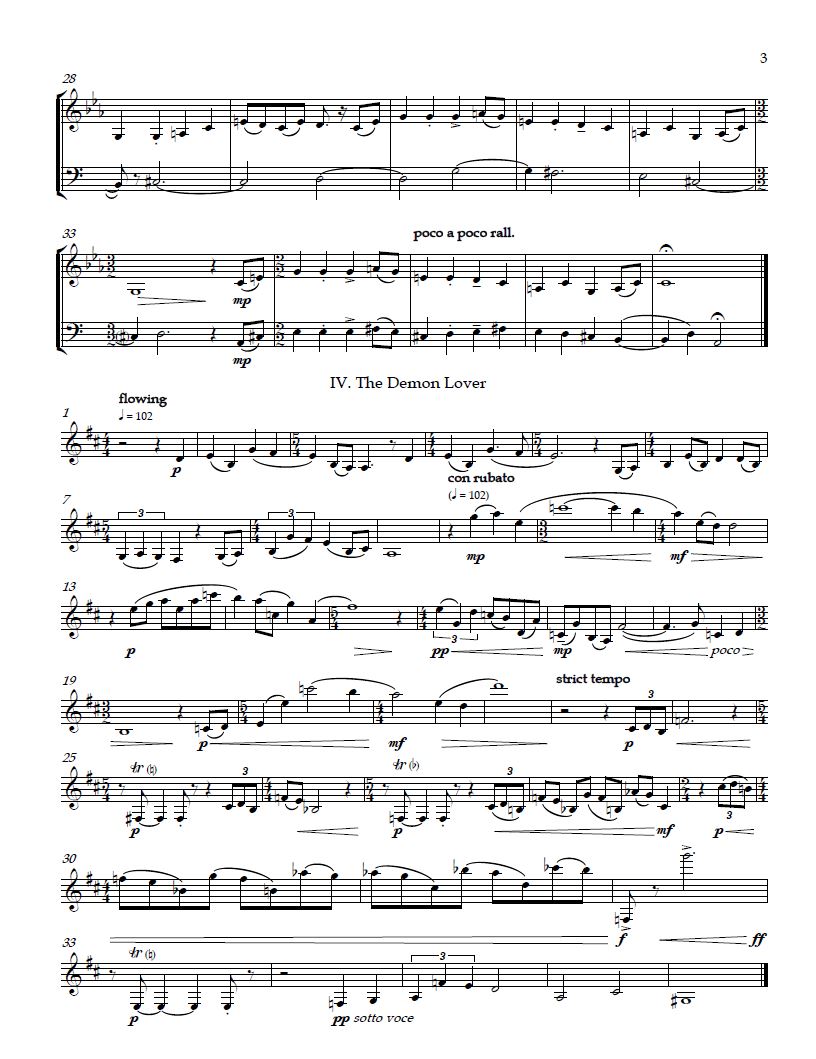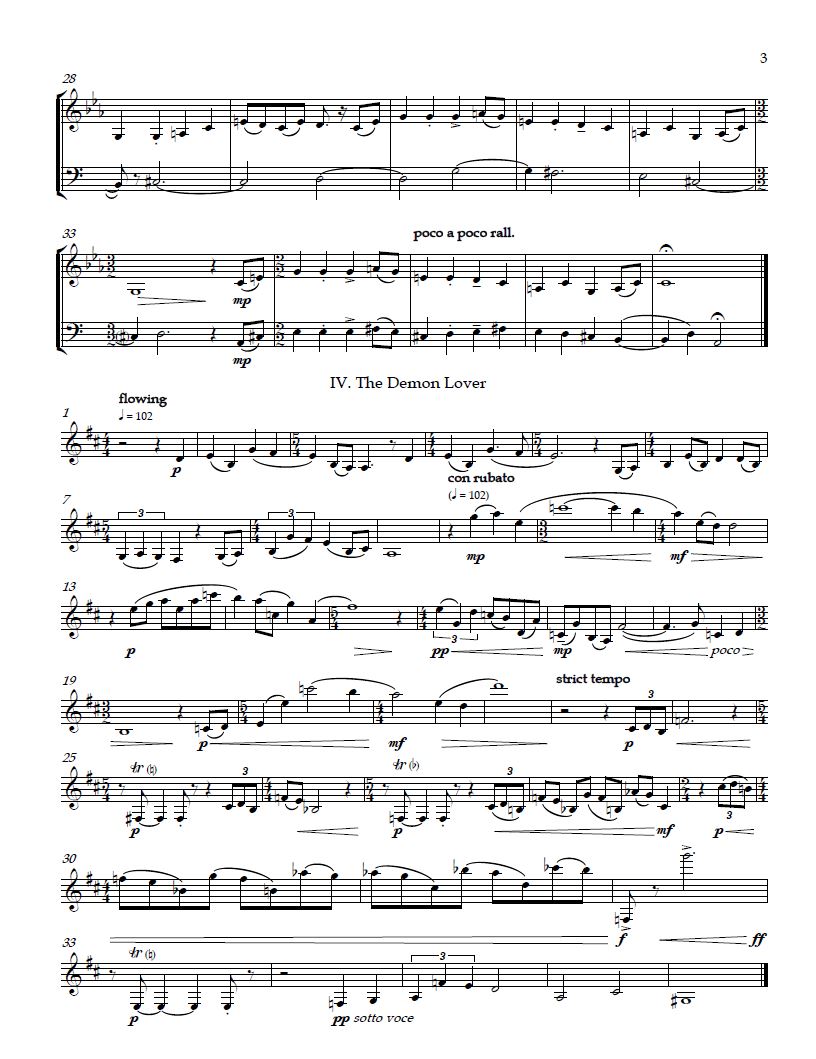 Songs from Appalachia
7', for clarinet and bassoon
Songs from Appalachia is a six-movement work, each based on various tunes and styles heard in the mountains of North Carolina. It was first performed by clarinetist Alexandra Doyle (by whom Green in Steel on the Chamber Music page was commissioned) and bassoonist Ellis Montes during the Spring of 2013.
Orders of physical copies are priced per copy, including shipping. Physical copies will be shipped USPS First-Class mail.
Orders of PDF files are priced per copy. PDF files will be emailed. Please enter the number of copies you intend to print to calculate the appropriate price.