Au Lecteur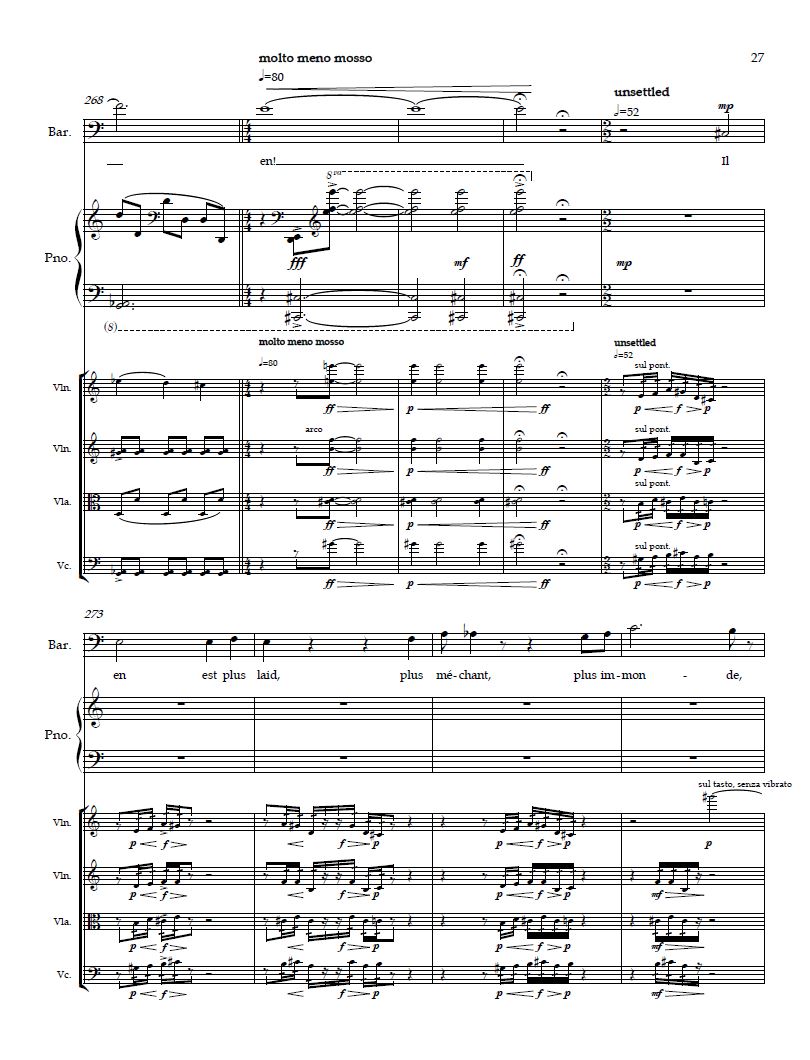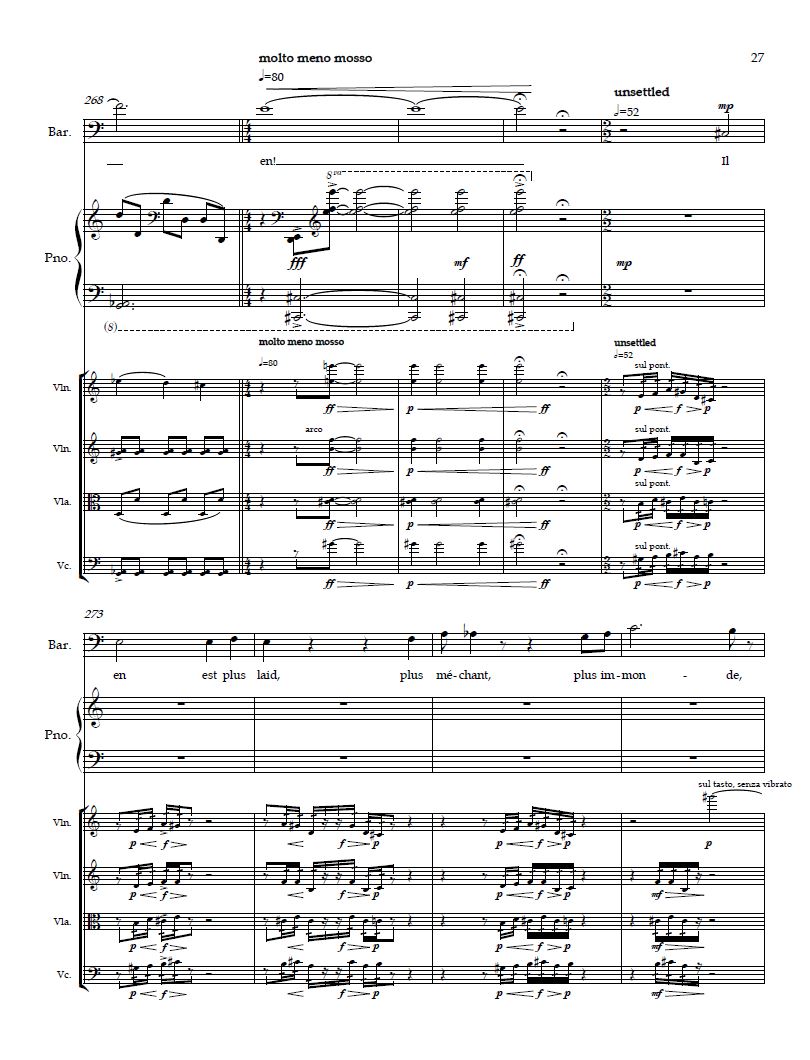 Au Lecteur
11', for baritone, string quartet, and piano, text by Charles Baudelaire
Au Lecteur, "To the Reader", is a virtuosic single-movement work on a text by Charles Baudelaire. Baudelaire (1821-1867) was a French poet who turned a sharp and merciless eye to the degradation in French society in the middle of the nineteenth century. "Au Lecteur", one of his most famous poems and the first in the collection Fleurs du Mal is a condemnation of the evils of humanity and an expression of Baudelaire's frustration that so few make an effort to turn away from those vices. Beyond the admonition to others is also an admission that Baudelaire himself is subject to the same foibles of his countrymen, and turns his revulsion inward as well as outward.
Au Lecteur was premiered by Trevor Martin and an ensemble from the University of Houston at a recital in the Spring of 2013.
Orders of physical copies are priced per copy, including shipping. Physical copies will be shipped USPS First-Class mail.
Orders of PDF files are priced per copy. PDF files will be emailed. Please enter the number of copies you intend to print to calculate the appropriate price.