Alma Redemptoris Mater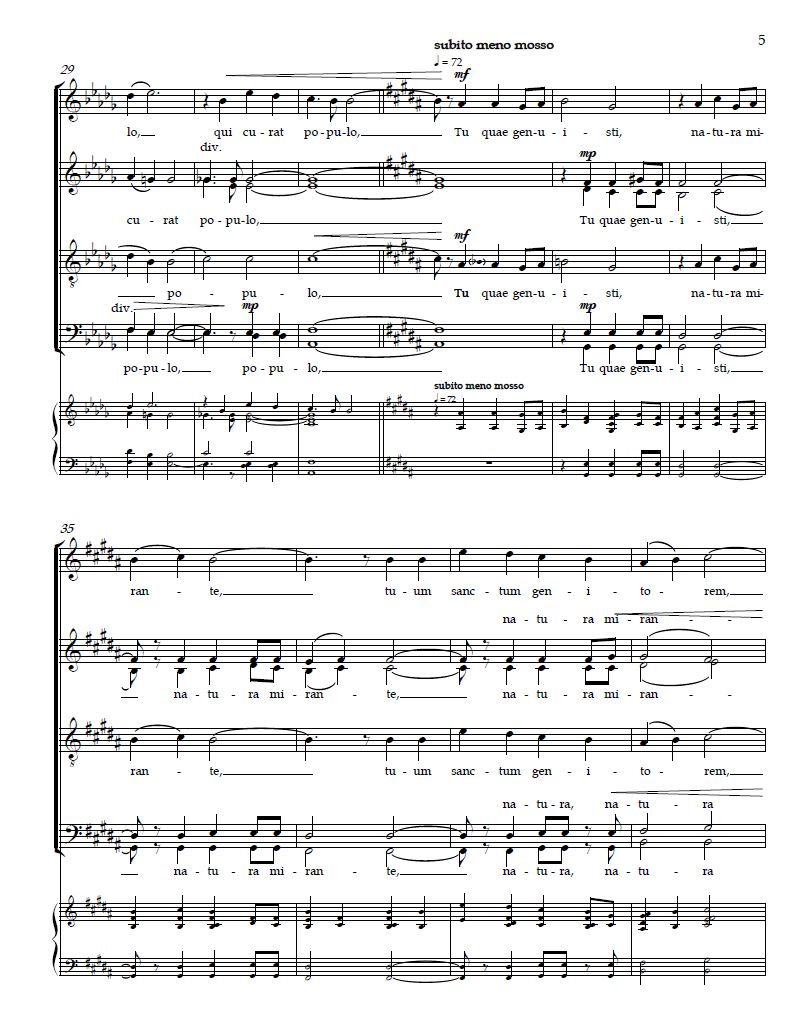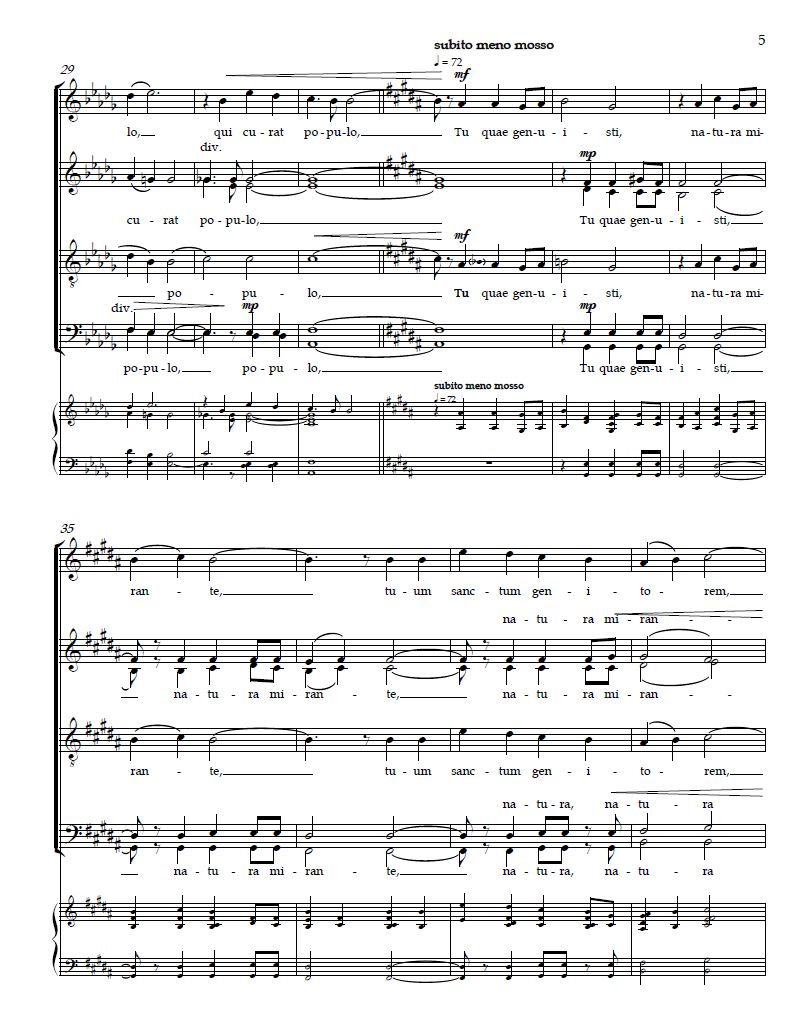 Alma Redemptoris Mater
4', for SATB choir (divisi) and soprano solo cappella
Alma Redemptoris Mater was commissioned by Pastyme, a professional chamber choir in Asheville, NC, on the occasion of the retirement of two of their long-time members, and was premiered by the group at a performance in the winter of 2012. The above excerpt is from a performance in Houston, TX, in the spring of 2013.
Alma Redemptoris Mater is one of the most famous Marian antiphons in the Catholic tradition, praying for forgiveness on "sinners who have fallen, but are seeking to rise again." The work was written for an eight-voice chamber ensemble and makes use of all eight singers as individuals, passing solo lines between sections and individual voice parts throughout.
Orders of physical copies are priced per copy, including shipping. Physical copies will be shipped USPS First-Class mail.
Orders of PDF files are priced per copy. PDF files will be emailed. Please enter the number of copies you intend to print to calculate the appropriate price.