Taps at Evening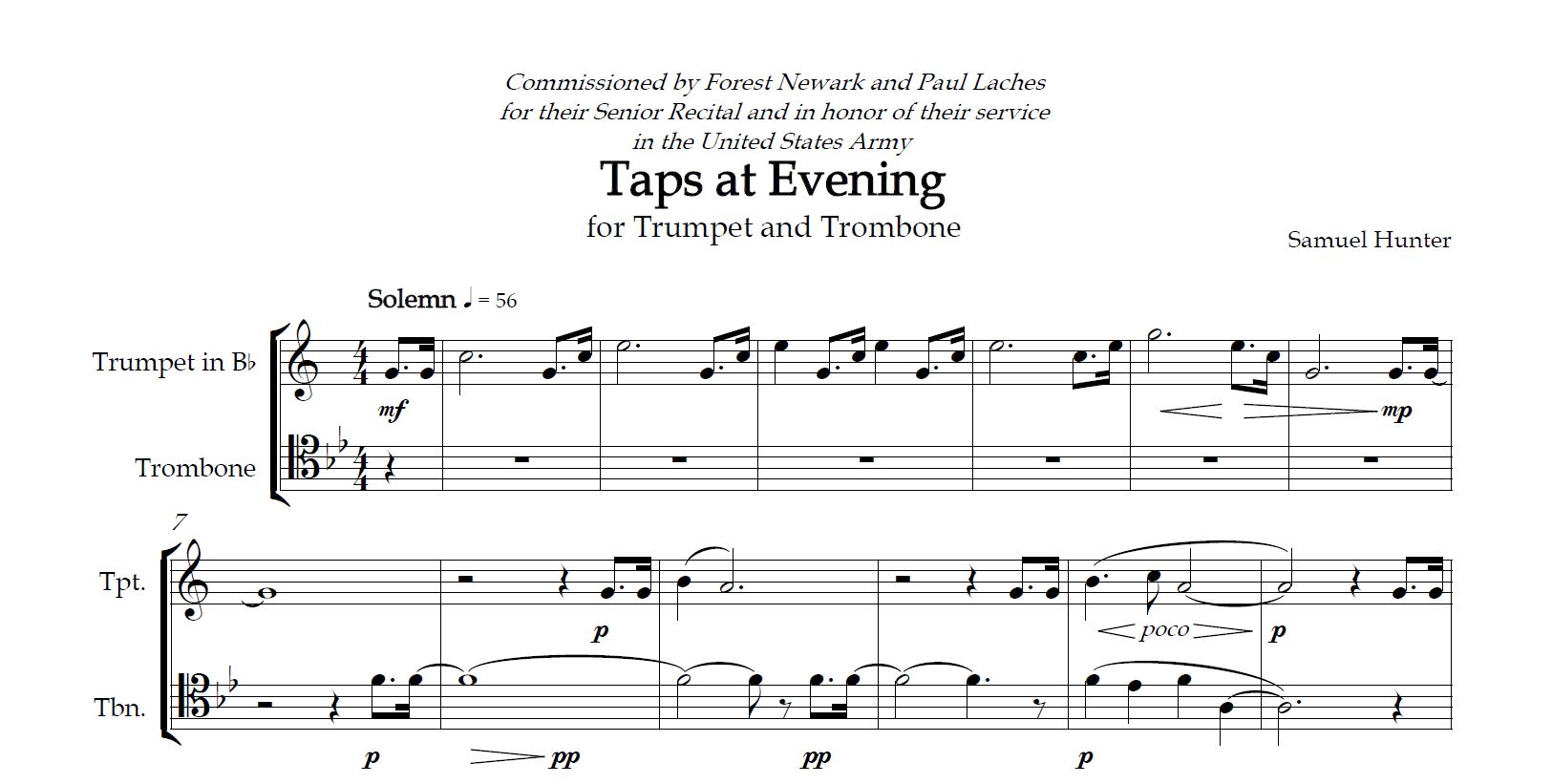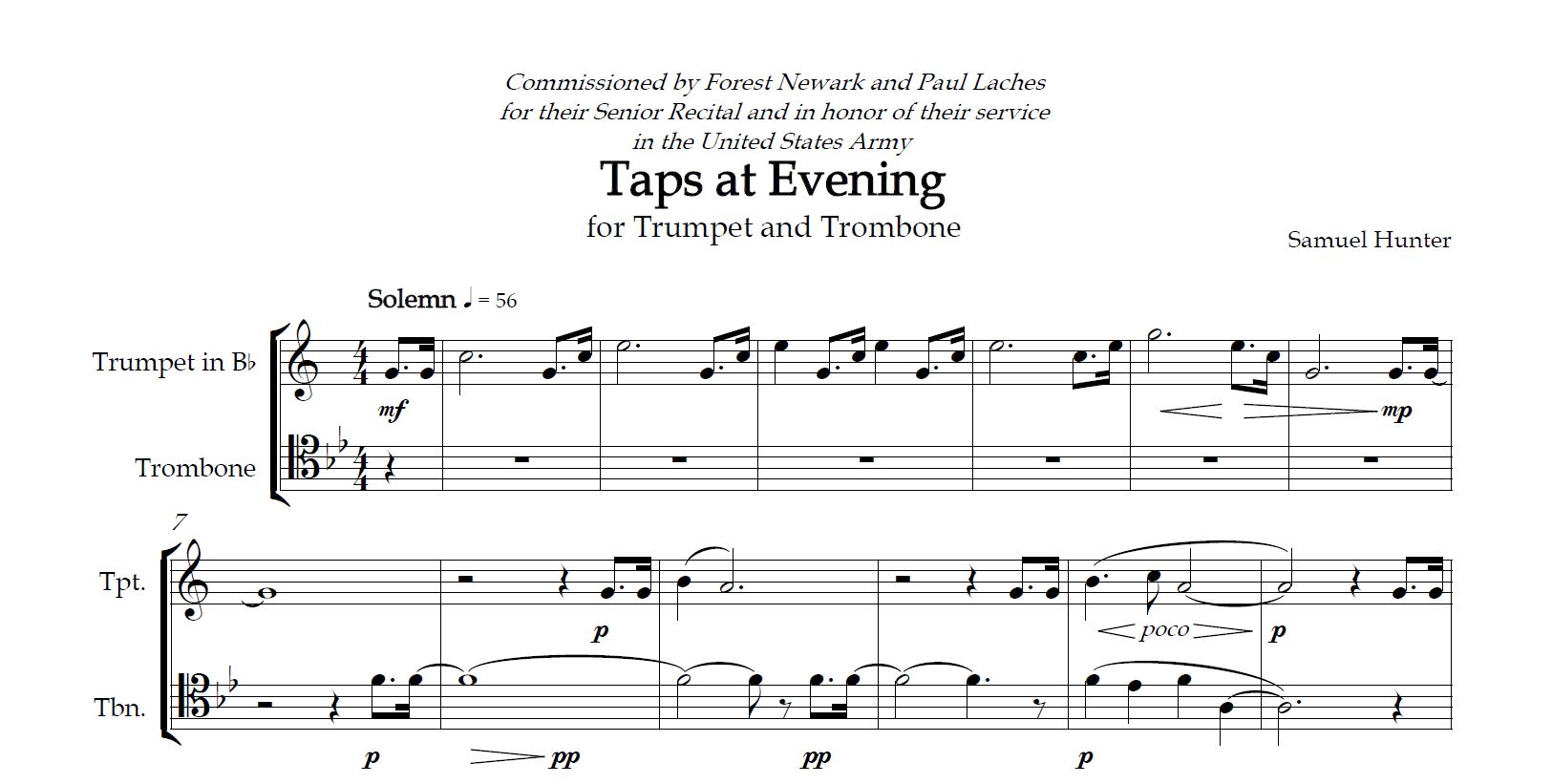 Taps at Evening
2', for trumpet and trombone
Taps at Evening, as the title might suggest, is a fantasia on "Taps". It was commissioned by Forest Newark and Paul Laches, two of my colleagues from Furman University, for their senior undergraduate recital and in honor of their service in the United States Armed Forces. The work was first performed on the Modern Music Foundation's annual New Composers concert in Houston, TX, in the Spring of 2012.
Orders of physical copies are priced per copy, including shipping. Physical copies will be shipped USPS First-Class mail.
Orders of PDF files are priced per copy. PDF files will be emailed. Please enter the number of copies you intend to print to calculate the appropriate price.