Duo Seraphim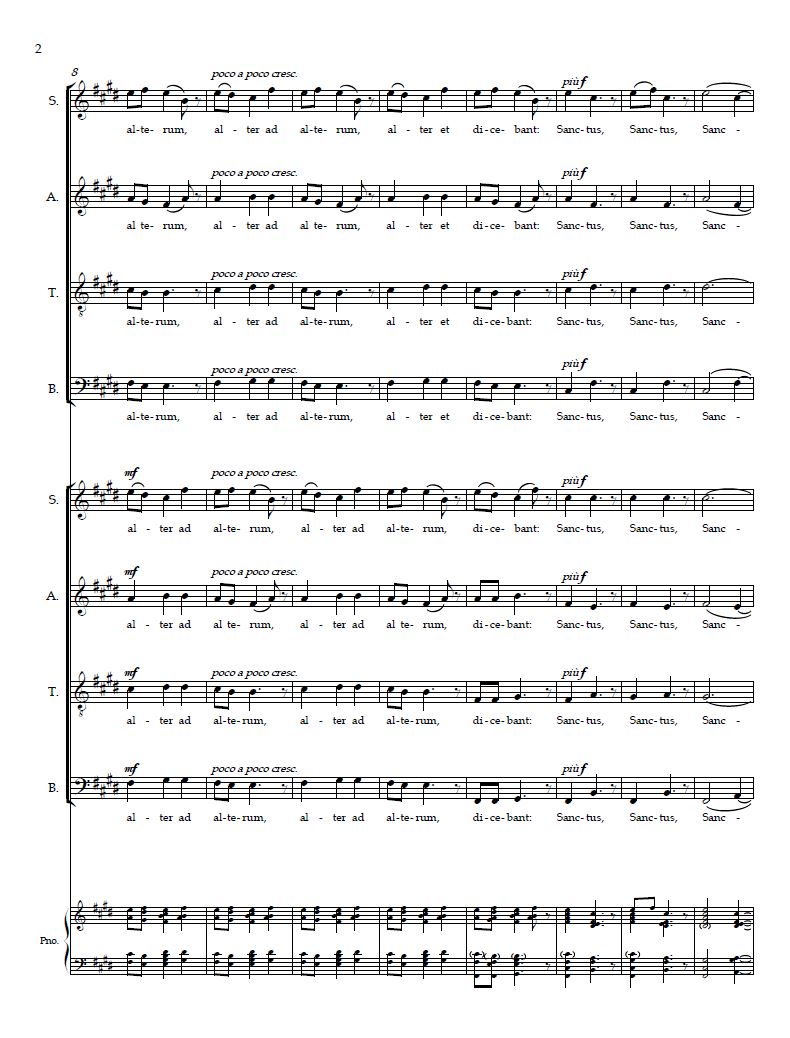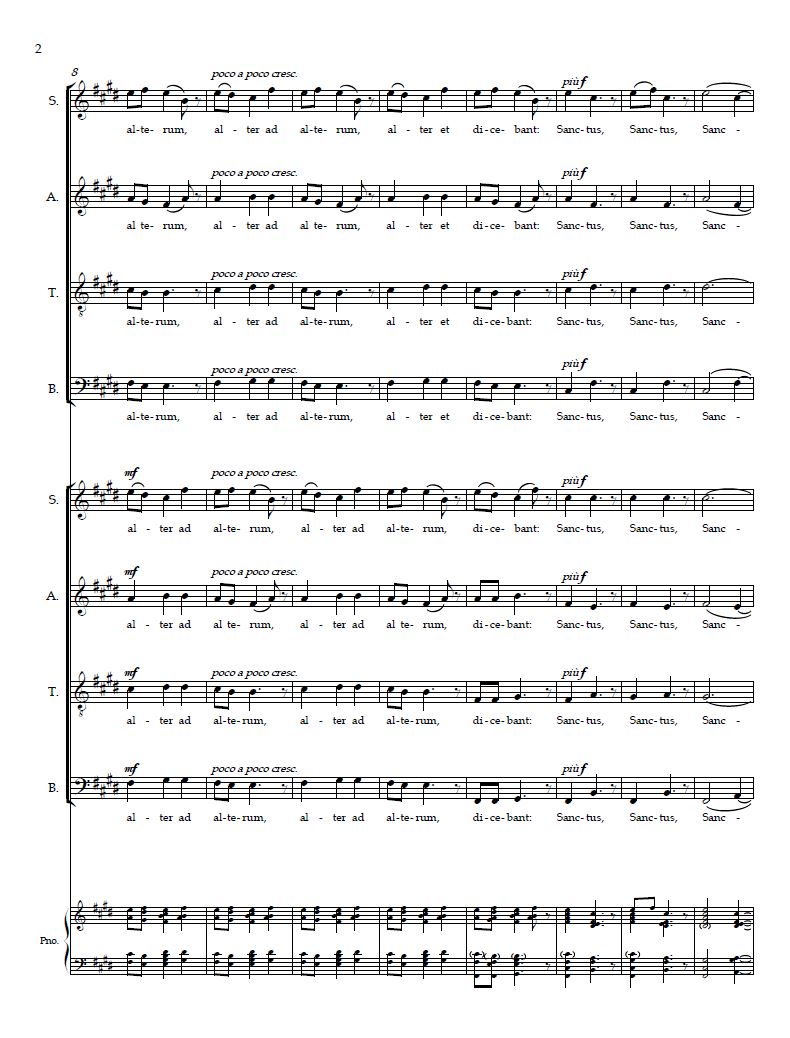 Duo Seraphim
for SATB/SATB double choir a cappella
Duo Seraphim is a work for double-choir on a text from the Matin Responsory for Trinity Sunday. The text describes two angels calling back and forth across the throne of God, imagery that evoked the grand tradition of responsorial double-choir works by Gabrieli and Scheidt. The work was written during the fall of 2010 and is dedicated to maestro Mauro Marchetti, conductor of the Coro Città di Roma.
Orders of physical copies are priced per copy, including shipping. Physical copies will be shipped USPS First-Class mail.
Orders of PDF files are priced per copy. PDF files will be emailed. Please enter the number of copies you intend to print to calculate the appropriate price.