Evening Prayer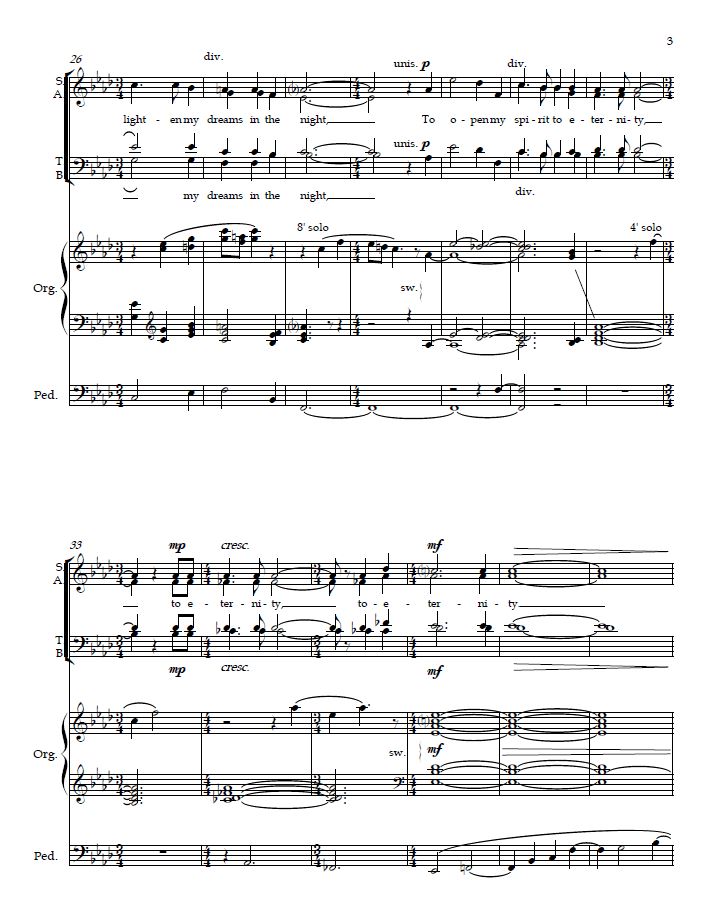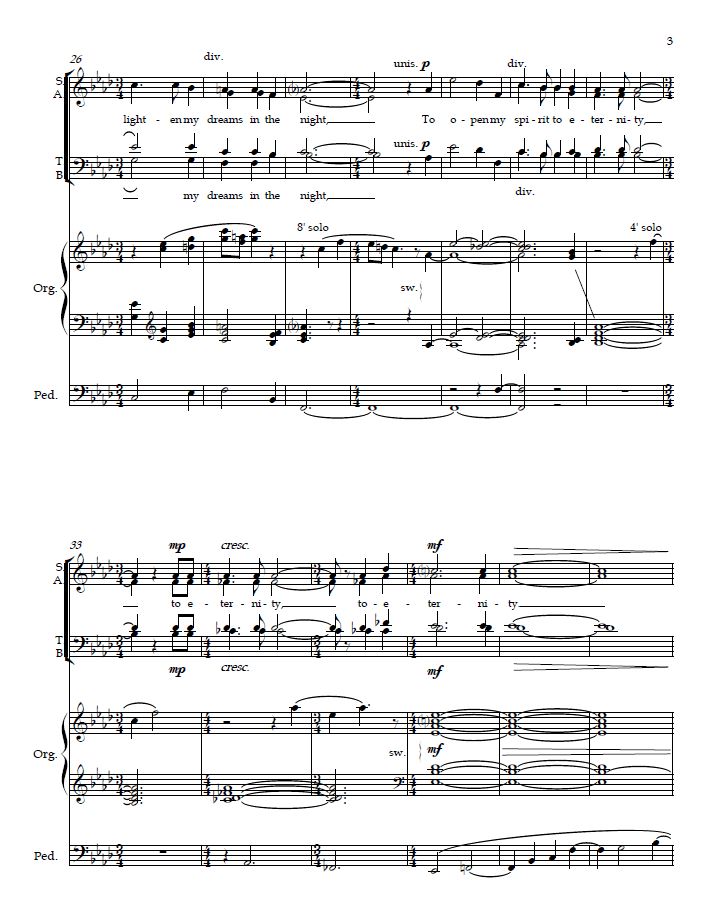 Evening Prayer
3', for SATB choir and organ
Evening Prayer was written after a series of conversations with J. Phillip Newell, the celebrated author and theologian. This text immediately struck me, being full of charged words, a dream for a composer. The piece was commissioned by Emily Brown on behalf of the Chancel Choir at Furman University. The piece is slow, meditative, and maintains a solemn but steady tempo throughout.
Orders of physical copies are priced per copy, including shipping. Physical copies will be shipped USPS First-Class mail.
Orders of PDF files are priced per copy. PDF files will be emailed. Please enter the number of copies you intend to print to calculate the appropriate price.